What is maxillofacial cancer.
Posted on 6/6/2022 by Kian Djawdan DMD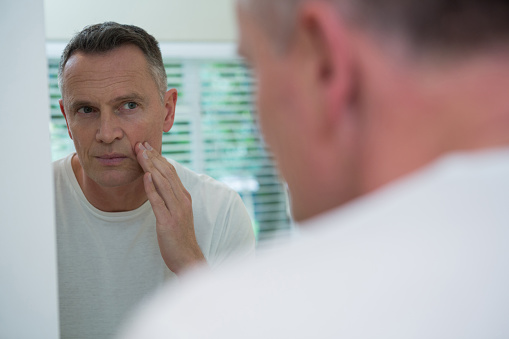 Maxillofacial cancer or oral cancer is where a tumor that develops in any part of the mouth. Cancer can be on the tongue's surface, the palate, inside the cheeks, the gums or the lips. The tumor can develop in the glands which produce saliva, the area where the throat connects to the windpipe or the tonsils at the back of the mouth.


The signs of maxillofacial cancer.

When the cancer is in its first stages, it can be mistaken for other problems like cold and toothache. If these symptoms persist for weeks and months, one is advised to visit the doctor to examine whether one has oral cancer. If the cancer is present, it can be diagnosed and treated as soon as possible. Some of the signs of this cancer are; dramatic weight loss, the patient can lose a lot of weight over a shorter period, pain and swelling in the jaw. If the patient was on dentures, one might experience difficulty placing them back, thickening on the gums, cheeks, lips or other areas inside the mouth.

There might be a velvety red, white patch in the mouth, the patient might experience frequent bleeding inside the mouth, making it challenging to eat anything, there might be sores on the neck, face, or mouth, and they bleed easily. They take a long time to heal; the patient might experience difficulty in swallowing or chewing the food, moving the jaw and speaking because of the sores.


what to do after observing these symptoms.

If one notices these symptoms and changes, one should consult the doctor as soon as possible, and the medication process should begin immediately. If the patient was smoking earlier, they should stop the habit as quickly as possible. Oral cancer in the first stages is easy to treat, but later, the steps make it challenging to treat and manage the condition.