Dry Socket Symptoms and Causes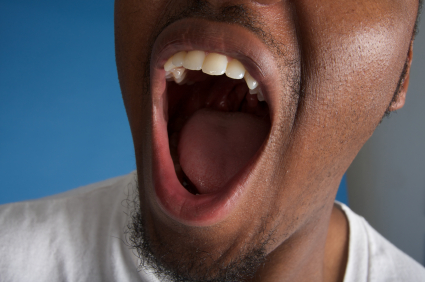 Dry socket is a painful dental condition that can sometimes occur after tooth extraction. The medical name for this condition is alveolar osteitis. A dry socket happens when your body is unable to form a blood clot at the site of the extraction.

At Djawdan Center for Implant and Restorative Dentistry, we use the latest techniques in dentistry to ensure optimum healing after tooth extraction. However, we recommend patients watch out for the formation of dry socket as it can often occur unpredictably.

Here's what you need to know about dry sockets.


Symptoms of Dry Socket

Signs and symptoms of dry socket usually include:

| | |
| --- | --- |
| • | Intense pain that starts a couple of days after the tooth extraction, |
| • | Partial or complete loss of the blood clot at the extraction site, |
| • | A noticeable hole or empty 'dry' socket where the tooth was removed from, |
| • | Bad breath or foul smell coming from the mouth, |
| • | An unpleasant taste that lingers in your mouth, |
| • | Underlying jaw bone becomes visible at the site of extraction, |
What Causes Dry Socket

Researchers and dental surgeons are unable to identify the exact cause of dry socket. However, there are certain factors that can make a person more susceptible to experiencing dry socket.


Smoking

Smoking cigarettes or using any other tobacco product is said to slow down the body's natural healing process. Moreover, sucking on cigarettes creates pressure in your oral cavity, which can cause the blood clot to dislodge prematurely. This is why we do not recommend drinking from straws as well.


Improper At-Home Care

Poor oral hygiene or brushing too forcefully can also lead to a dry socket. If you do not avoid flossing or rinsing at least a day or two after your tooth extraction, you are likely to develop a dry socket.


Dry Socket History

If you have previously experienced dry socket after dental surgery, you are at a higher risk of developing it again.

If you suspect you have developed dry socket, Dr. Kian Djawdan and Dr. Djawdan at Djawdan Center for Implant and Restorative Dentistry can help. Call now at (443) 569-8764 to schedule your appointment today.